Come Build With Us.

Our projects are our legacy. Eckman buildings can be found in nearly every New Hampshire community, and they are a great source of pride. If you take pride in knowing that you can truly make a difference with your work, then we invite you to Come Build With Us.
Our best employees are problem solvers, listeners, communicators, analysts and team players. Whether you are just starting your construction career or have years of hands-on experience, Eckman can provide the support, training and guidance for you to have a long-lasting career. Eckman employees have an average tenure of 15 years with the company, with many having been with us for over 25 years.
When you join Eckman, you become more than an employee – you become part of the family. We believe that wellness and work-life balance are critical components to job performance, so we work to create an atmosphere, in our office and on the jobsite, where you can be engaged, fulfilled and productive. Eckman provides the opportunity to be a leader on complex, challenging, interesting and rewarding projects of all sizes throughout multiple markets and disciplines, all without having to fight big-city traffic. Stop spending your time on the road and start spending it where you want to be.
Join Our Team
If you are looking for a new challenge and would like to be considered for one of our positions, please submit your resume to careers@eckmanconstruction.com.
We are currently hiring for the following positions:
Eckman Employee Perks:
Competitive Pay

Paid Vacation/Time Off

Health, Dental & Long-Term Disability Insurance Options

Professional Development Opportunities

On-Site Fitness Area with Full Shower Amenities

Beautifully Renovated Office Space

Fun Employee Outings
Supporting Our Local Community
Deeply ingrained in the Eckman culture is our responsibility to the community in which we live and work. Our employees are proud to support our community through volunteer and philanthropic efforts, both collectively as a group and personally as individuals.
Here are just a few of the ways our team helps support our community.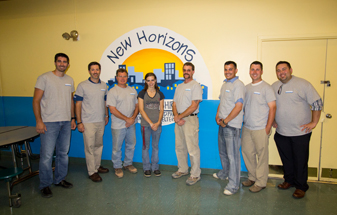 New Horizons
Recently, a team of Eckman employees served dinner to over 100 Manchester residents at New Horizons. New Horizons is an adult homeless shelter, a soup kitchen, food pantry and operates Angie's Shelter for Women. We were happy to lend a helping hand and hope to volunteer in the future.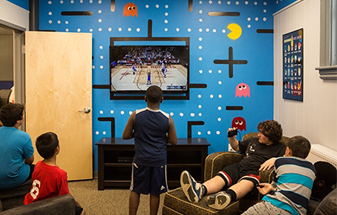 Building on Hope
Building on Hope is a community organization of volunteers who work with builders, architects and designers to provide physical improvements to facilities associated with non-profit service groups. Eckman has volunteered time and resources, serving as a building partner on projects with The Manchester Police Athletic League (2016), Opportunity Networks in Amherst (2014), Girls Inc. in Manchester (2012) and Easter Seals NH in Manchester (2010).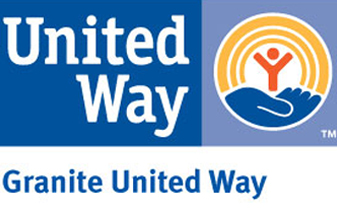 Granite United Way
Even when our employees can't physically volunteer, many contribute a small portion of their wages to support local organizations. One such organization is the Granite United Way which serves over half a million residents in NH and VT. The Granite United Way is committed to investing in the areas of the community with the most critical needs – education, income and health.